Sensory Workshops
Sensory workshops in the Epping Forest District
Sensory workshops are a series of workshops that take place at regular intervals to suit the needs of those looking for inspiration, an interest in the arts, photography, drama, gardening and local history.  Many of our workshops are in Epping Forest, local nature reserves and places of interest.  As part of the walks we teach photography, art and local knowledge about our environment.
Special Needs
A Vision of Britain encourages and supports special needs individuals and groups to join in on our projects.  Here they have an opportunity to learn and develop new skills such as art, photography and video, as tools to help them express themselves and join in team tasks.  These include learning interview skills and developing music and drama projects.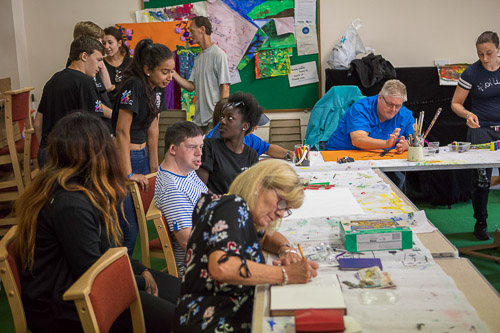 A sensory workshop with the Sunflower Group.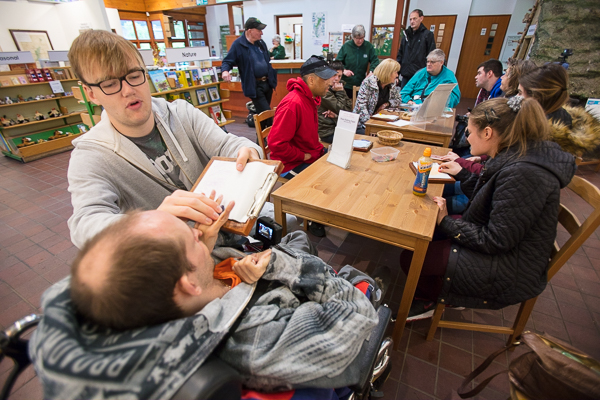 The Visitors Centre at Ep[ping Forest provides a useful venue for workshops on the Forest with plenty of useful guides and Forest objects.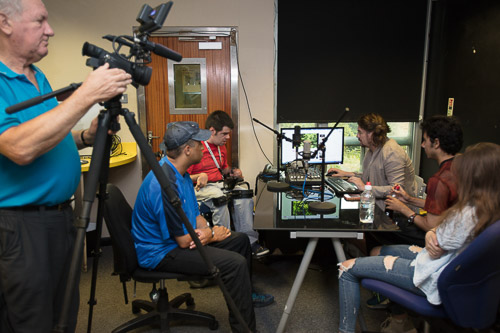 LYP Radio at the Space in Loughton provides help and support to local youth and disabled to participate in Radio broadcasts.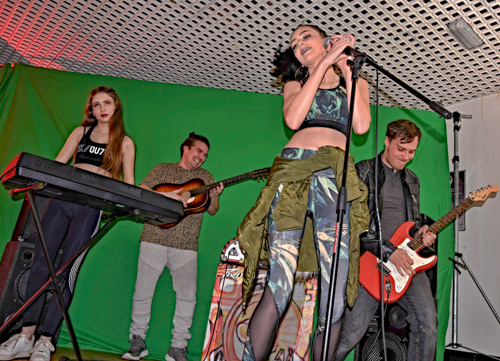 Green screen video setup to film young people at a music session at the Space.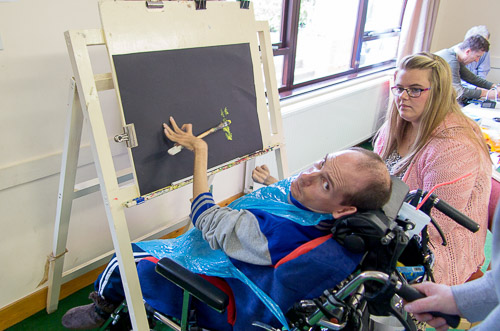 Ross starts work on a new painting at the Sunflower art club.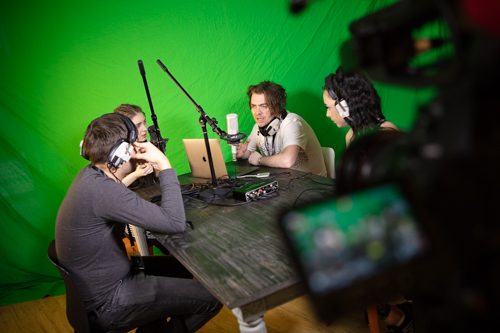 Radio interview setup with green screen for video at LYP Radio.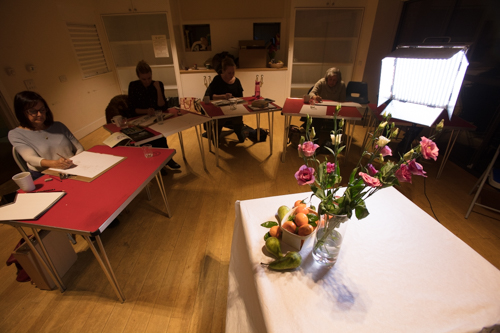 Sketching workshop, flower study.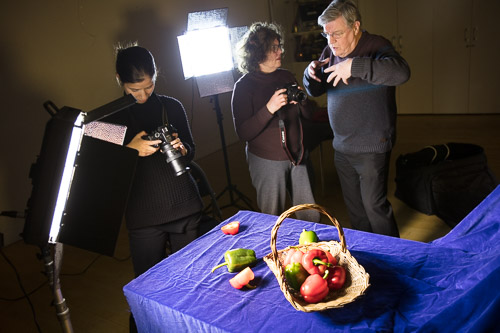 Still life photography class.
Join our Sensory Walks
Contact us to join A Vision of Britain and benefit from the Sensory Walks we undertake in the Epping Forest District